The same methodology as the D1 Boys Mock Meet(s) was used and, likewise, the same disclaimer applies here. I did make one adjustment, however.
For the first time in our site's history we are labeling one cross country course as not TrackTalk certified. The Deerfield Sectional cross country course has indeed been rejected. The times are completely bogus.
I added a minuscule 30s to the final times to bring it to an almost certified level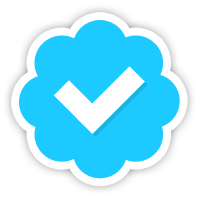 . Adding 60s might have been more appropriate.
D2 Boys:
==============================================
Rk  Pts     School
==============================================
 1   92     Dodgeville/Mineral Point
 2  103     Monroe
 3  122     Wisconsin Lutheran
 4  137     Omro
 5  138     Valders
 6  162     Lakeside Lutheran
 7  177     Lakeland Union
 8  192     Cedar Grove-Belgium
 9  203     Notre Dame
10  223     Shorewood
11  230     East Troy
12  289     Northwestern
13  344     Viroqua
14  350     Oconto Falls
15  351     Osceola
16  383     Sparta

D3 Boys:
==============================================
Rk  Pts     School
==============================================
 1  102     Assumption
 2  147     Chequamegon
 3  151     Aquinas
 4  155     Living Word Lutheran
 5  163     Rosholt
 6  168     Darlington
 7  175     Durand
 8  193     Luther
 9  215     Manitowoc Lutheran
10  240     Stratford
11  244     Sheboygan Area Lutheran
12  245     Kenosha St. Joseph* (wins 94-106 on 6th over Unity)
13  245     Unity*
14  246     Amherst
15  307     Augusta
16  361     Wisconsin Heights/Barneveld